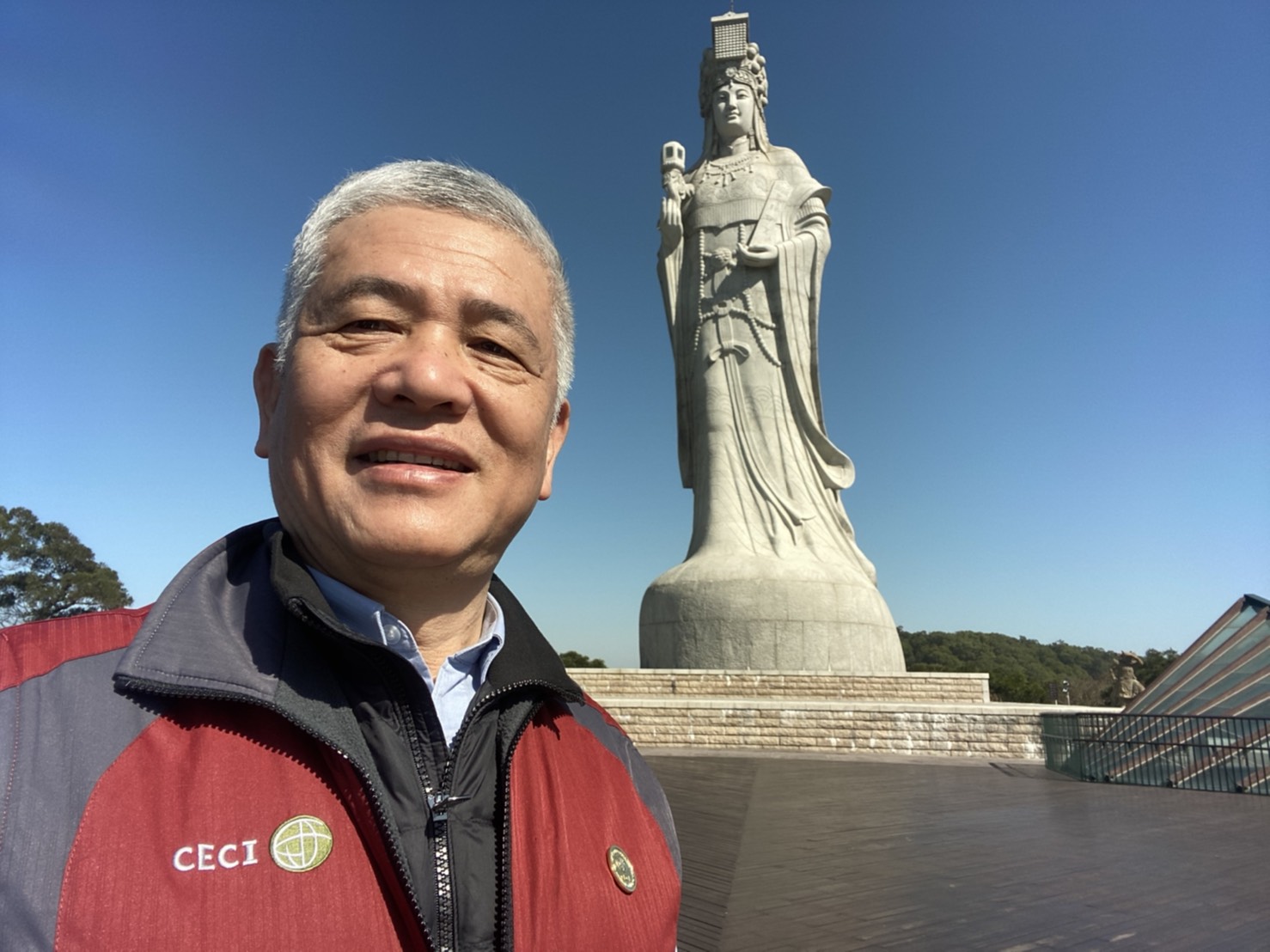 Let me first express my deepest gratitude for the trust and support of all the directors, supervisors and members, I truly appreciate the great responsibility and honor which come with being elected as the new President of ITS Taiwan.

The rapid development of science and technology has profoundly affected all of our lives. Smooth and efficient transportation flows are key for the advancement of Taiwan's cities, towns and industries. And the powerful combination of new technologies and transportation can help us not just realize and even surpass our vision of future mobility, but also give a new boost to the force that's driving the creation of truly smart cities.

With the advent of 5G networks, what we call "Smart Transport" can no longer remain just a slogan. The incredible speed of innovation in information technology and communications means that the future of transportation – with the newest applications in the Internet of Vehicle, cloud computing, Big Data, Artificial Intelligence, Blockchain, and 5G – is already here. And they must be comprehensively used for the benefit of Taiwan, to build a better, more convenient and "smarter" life for the people and invigorate Taiwan's transportation technologies. And ITS Taiwan must be there every step of the way, driving this positive change to further improve our life and environment.

The outcome of this election underscores the importance of several key priorities for the Society, among which is Taiwan's bid to host the 2026 ITS World Congress, as well as strengthening the government's support for the Society, so that it can fully live up to its role in the promotion of Taiwan's Intelligent Transportation Systems.

Furthermore, the following goals will be distinguished for achievement during the tenure of the 11th President:
ITS Taiwan must not be in competition with its members, but should actively facilitate the sector's communication with the government. In particular, stronger government participation in ITS investment projects is recommended.

Such communication requires an efficient and competent platform and CECI Engineering Consultants, Inc., Taiwan – one of Taiwan's foremost engineering consultants – should assume this important role assisting in sharing information and creating more business opportunities.

Further improved collaboration with Taiwan's academic institutions to provide better support to the teams involved in long-term innovation and R&D projects.

Reinforcing the functionality of various ITS Taiwan committees; regularly organizing ITS Taiwan Board of Directors meetings and other events in the Northern, Central, and Southern Taiwan.

Promoting the products and services of the Society's members; actively liaise with academic institutions and associations to strengthen cooperation opportunities.

Developing overseas markets, actively building up new business channels and acting as a catalyst for "Team Taiwan" to expand its presence in international markets.

orming a robust and positive cycle that brings together government policies, regulations, talent development, technology, markets, finance, and operation, to contribute to Taiwan's overall ITS sector's ecosystem and the creation of successful public-private partnerships.
My sincere thanks once again for the support and confidence expressed in electing me for this important role. I will spare no effort in working towards a better and "smarter" life for ITS Taiwan, for our country, and all its people.
11th President of ITS Taiwan, Dr. Shih Yi-Fang December 25, 2020