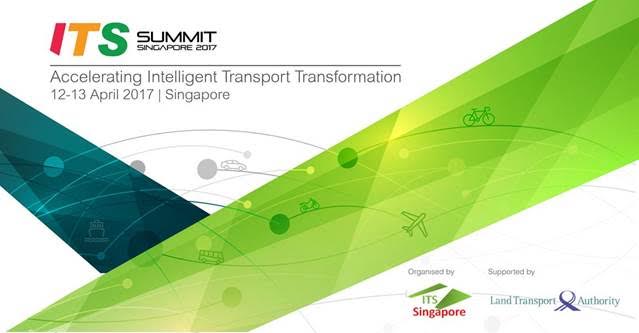 Accelerating Intelligent Transport Transformation
Digital technologies are disrupting travel patterns, changing the transport landscape and offering an opportunity to redesign the way we commute and how transport services are provided. With the rise of sharing models, mobility-as-a-service, On-Board Units (OBUs) in vehicles, advanced transport analytics and autonomous vehicles, cities are mobilising efforts to accelerate digital transformation in Intelligent Transport.
Organised by the Intelligent Transportation Society (ITS) Singapore and supported by the Land Transport Authority (LTA) of Singapore, ITS Summit 2017 is a 2-days conference ​that will provide attendees with the opportunity to hear the latest developments in emerging ITS technology from Singapore and overseas.

Local and international speakers from government, industry and academia will be present to share on-going ITS initiatives, best practices and challenges faced in transforming the transport industry in an evolving digital world. ​In ​addition, ​interactive ​panel ​discussions, ​​an ​exhibition ​area ​showcasing ​industry ​products ​and ​solutions ​and ​technical ​visits will be held.
We would like to invite you to be our esteemed guests for our event. You may click HERE to sign up now.
For any clarifications on the summit and registration, you may contact Ms Carolyn Chua @ tel: +65 6556 5669 or email: Summit2017@itssingapore.org.sg.
We look forward to seeing you at the ITS Summit Singapore 2017!