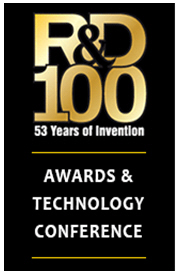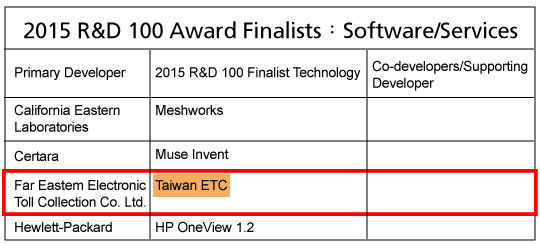 R&D Magazine has announced the Finalists for the 53rd annual R&D 100 Awards, and Taiwan ETC is a finalist for 2015 R&D 100 Award in the Software/Services category! FETC is honored to compete with more than 300 international enterprises for the final 100 most innovative companies in technology and services.

R&D Magazine's news release stated that "The Finalists were selected by an independent panel of more than 70 judges. often referred to as the "Oscars of Invention."

The winners of the awards will be honored for exemplary accomplishments from across nine categories: Analytical Test, IT/Electrical, Mechanical Devices/Materials, Process/Prototyping, Software/Services, Market Disruptor (Services), Market Disruptor (Products), Corporate Social Responsibility and Green Tech. There are a total of 42 exceptional enterprises including FETC in the category of Software/Services.